On the 21st of July, the third day study of the Summer School of Punic-Phoenician Archeology took place thanks to the contribution and patronage of the Municipality of Sant'Antioco, the Archaeological Museum Ferruccio Barreca, the Foundation of Sardinia, the Department of History, Humanities and Education Sciences and the Italian Archaeological School of Carthage.
Henge s.r.l. took part on it presenting the "Geophysical Characterization of the Rocky Basement of the T.7 PGM". Henge s.r.l. showed the preliminary and partial results of the geophysical surveys carried out for the project "Restoration of the Punic Necropolis of Sulky".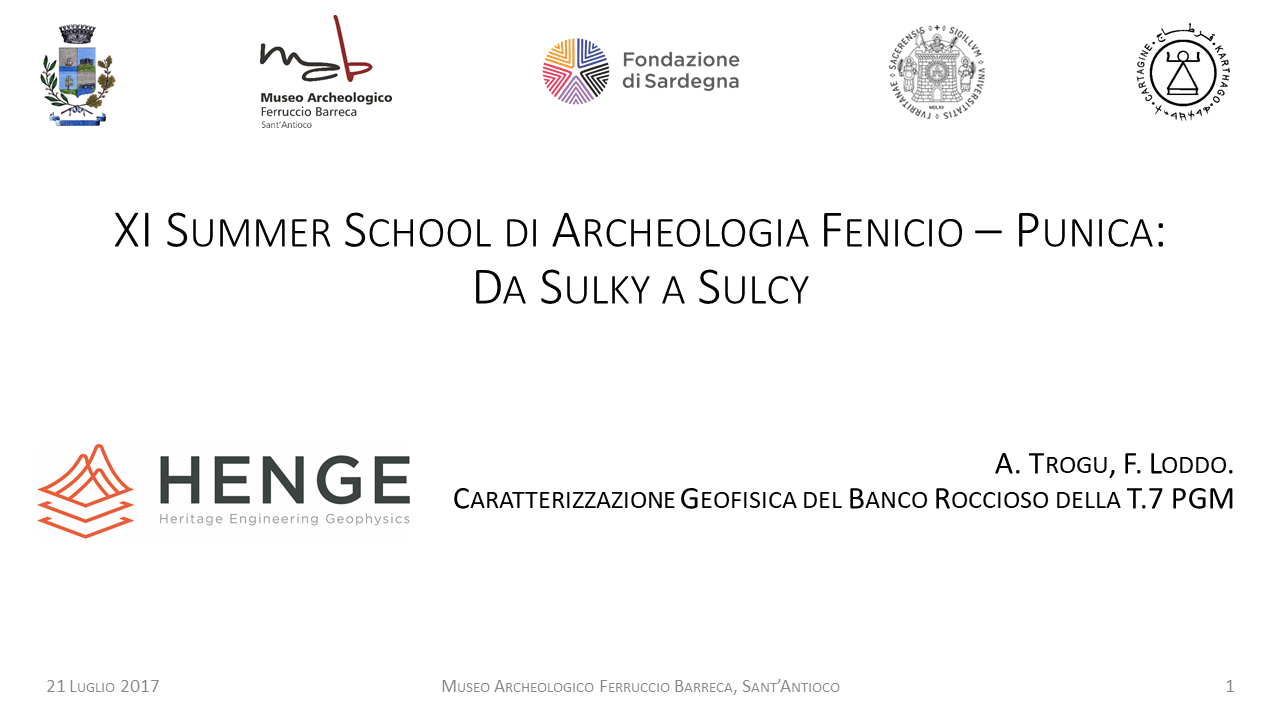 The briefing focused on the methodological approach that leads to the structural modelling, the analysis of the cracking framework and its evolution, the identification and mapping of the decayed areas. All above is obtained starting from analysis of the geometric and morphological data, via physical properties of materials, the relief of the valuable surfaces decay.
The basic principles of Laser Scanner technique, Georadar, Electrical Resistivity Tomography and Geostructural Relief were illustrated and some of the results so far obtained were shown, as well as the future developments of the study.